Love No. 30 "Gatsby"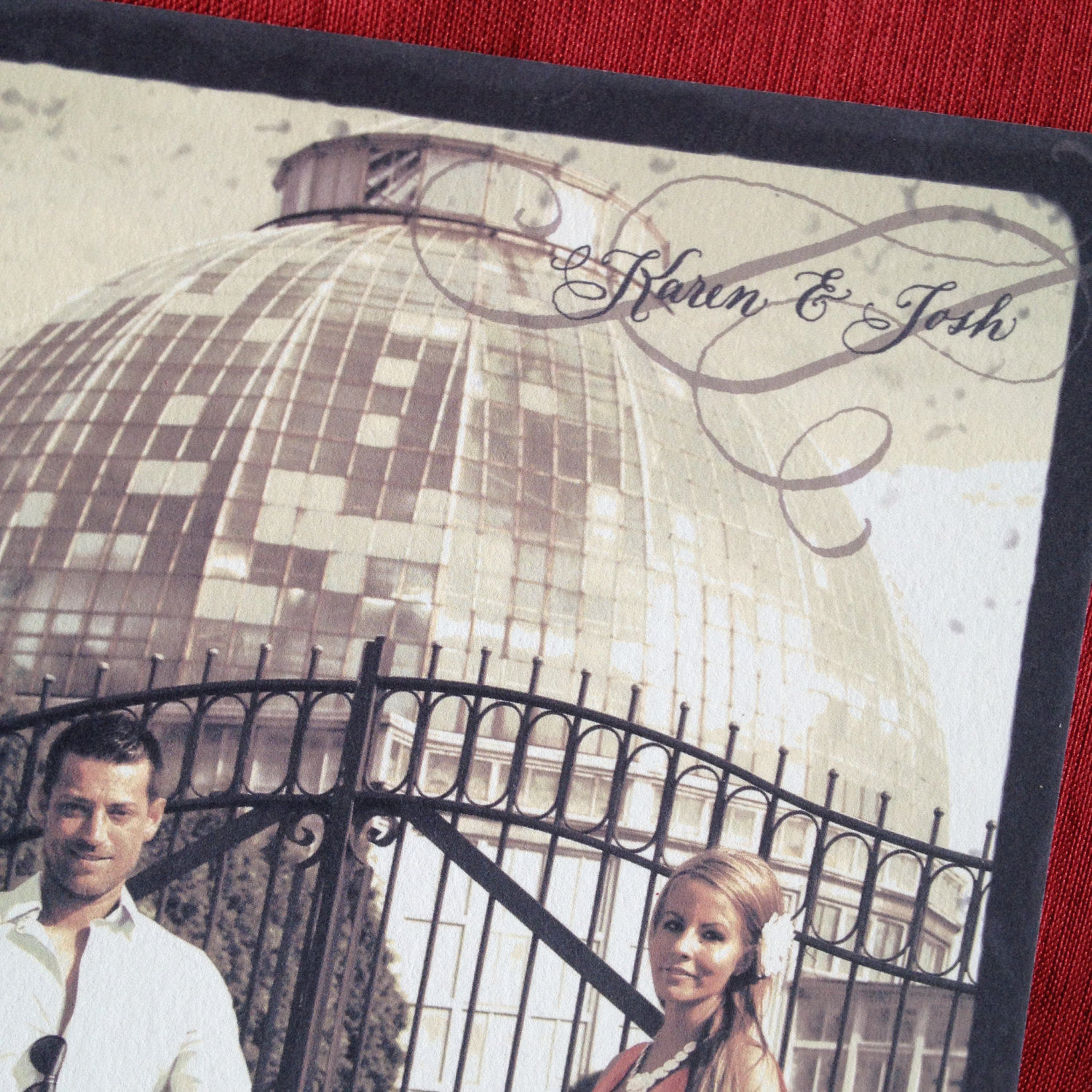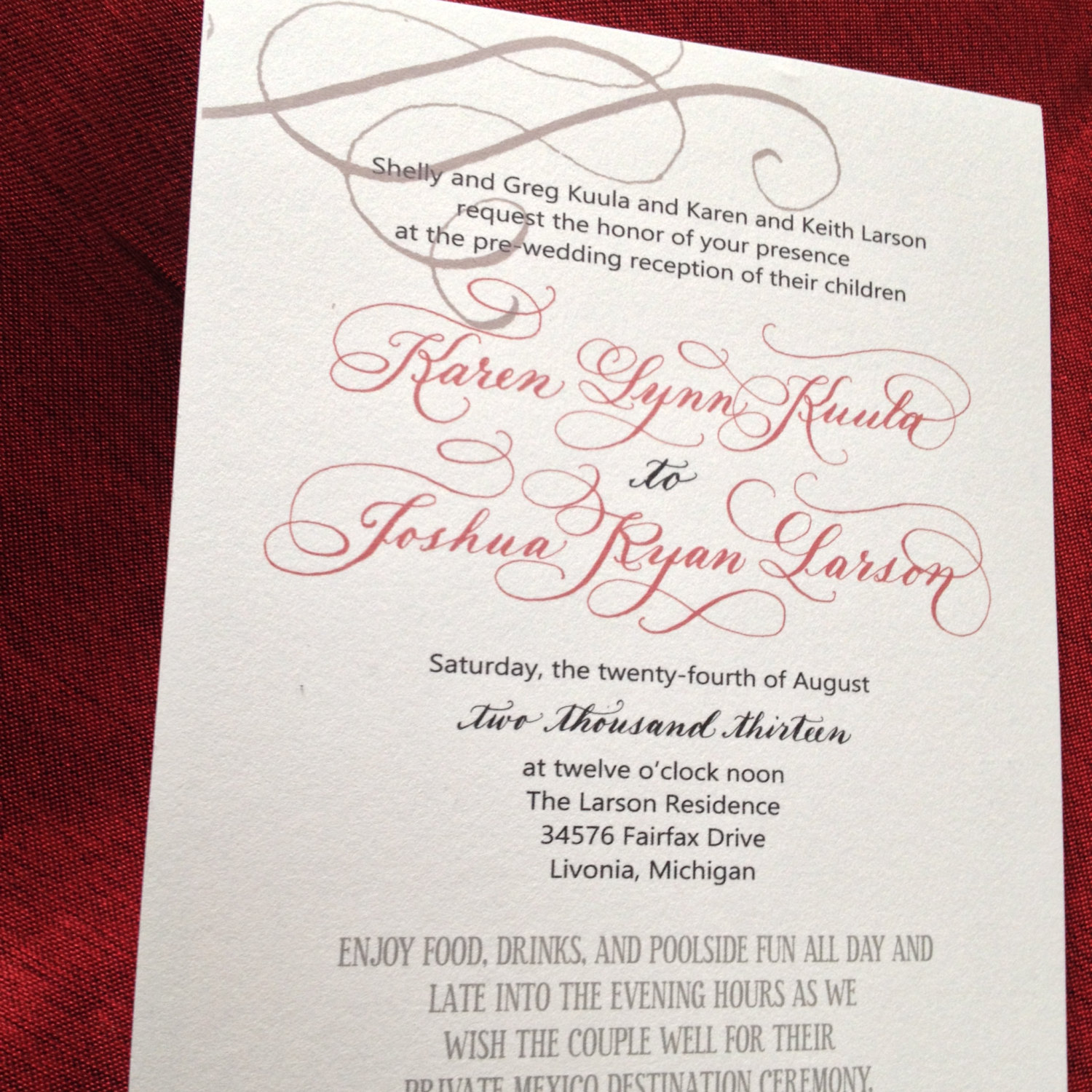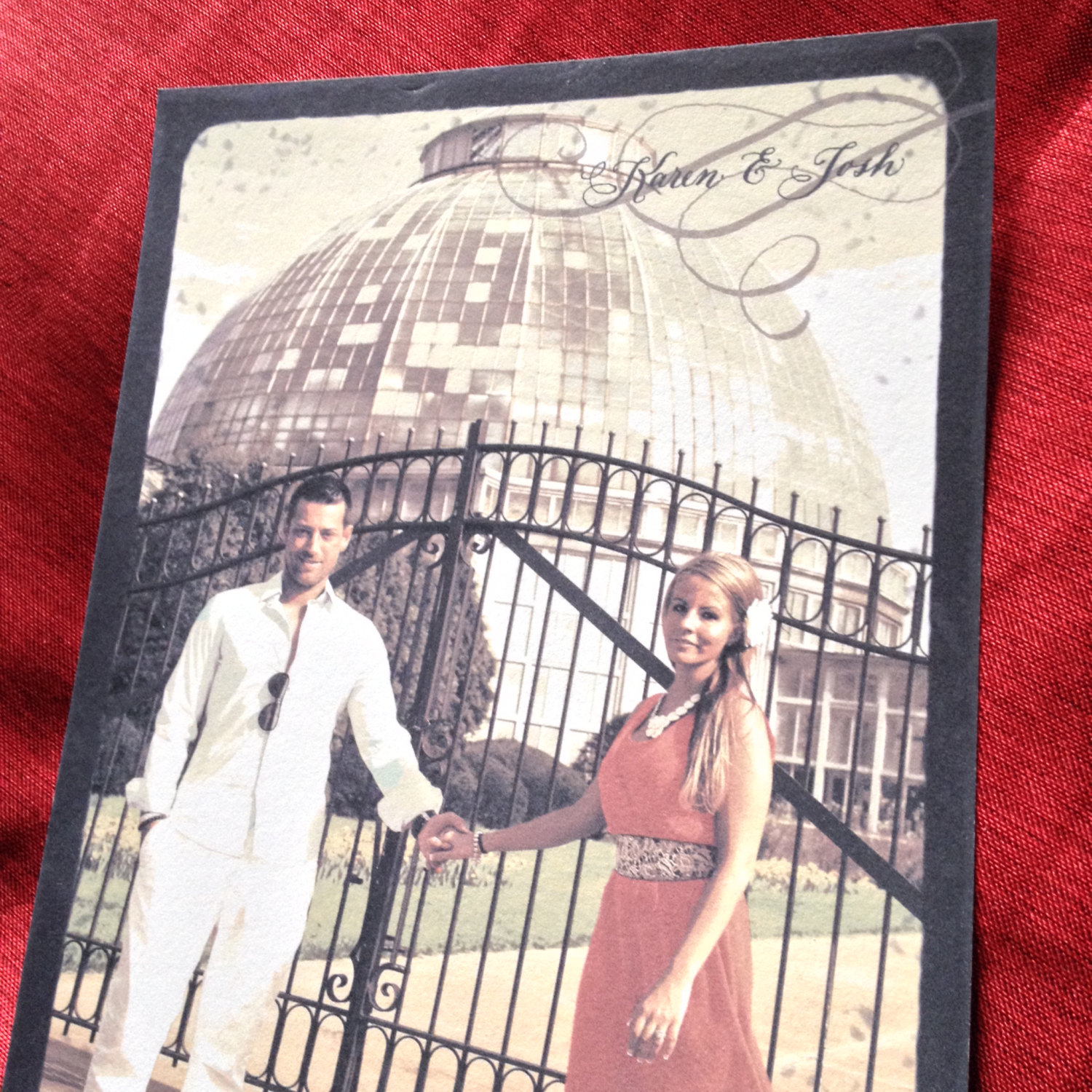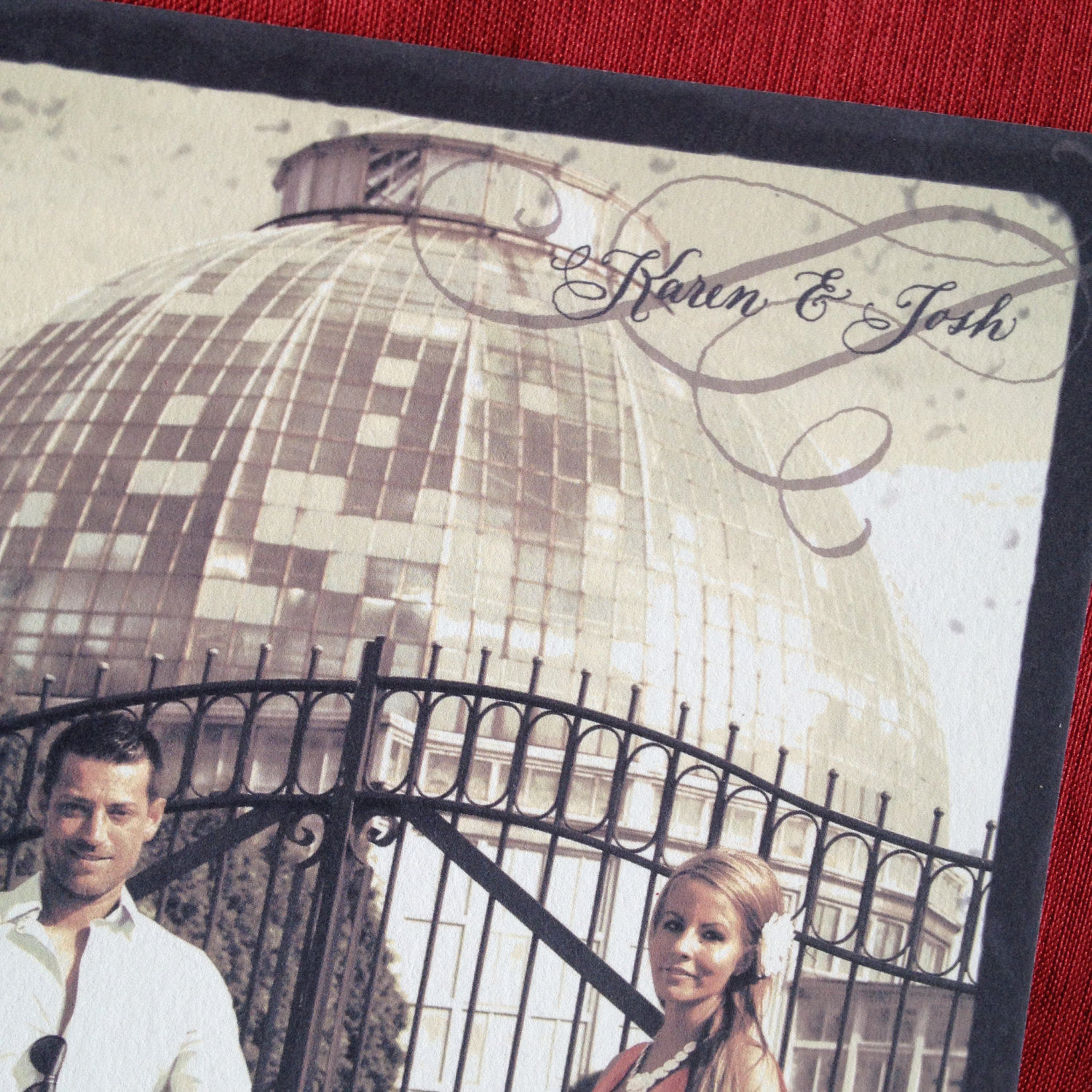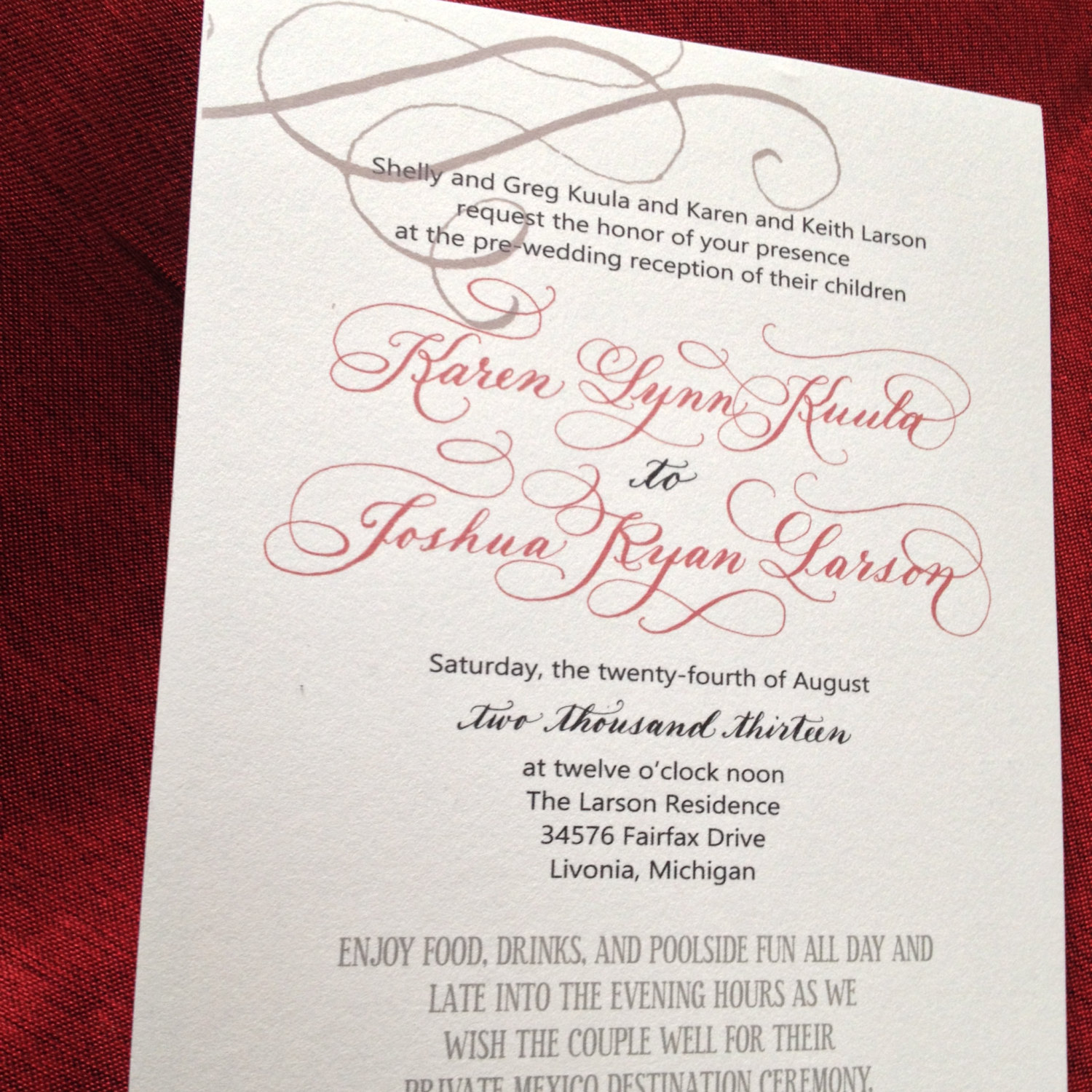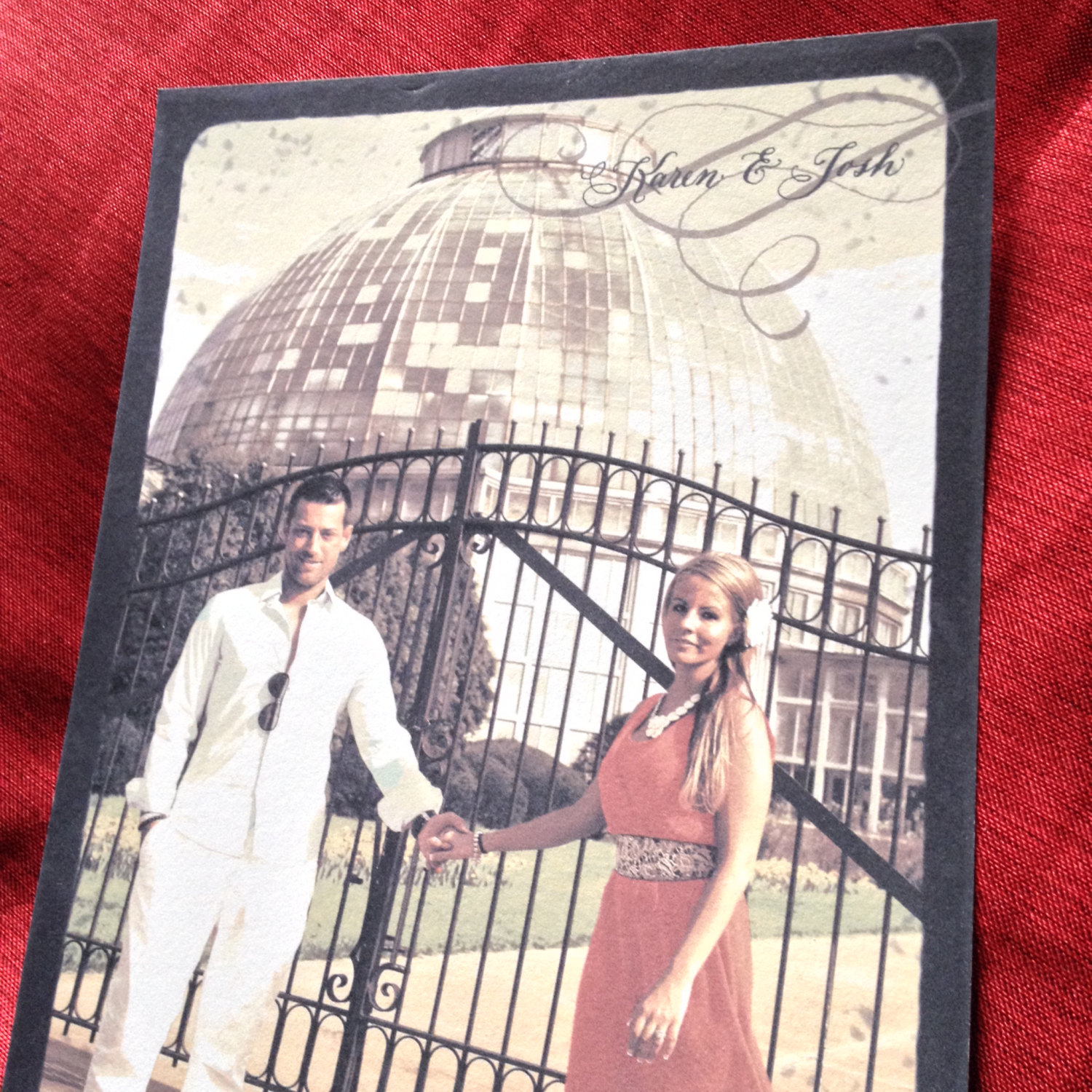 Love No. 30 "Gatsby"
Let designer and calligrapher Robyn Love create a romantic Invitation or save the date that highlights your favorite engagement photo with vintage coloring and a touch of hand written calligraphy. Printed on bright white or off-white super thick cardstock, with matching outer envelopes and your choice of calligraphy or plain font return address!
WHAT IS INCLUDED------------
-- Double Sided Invitation (or Save the Date) with Names in Hand Calligraphy. Photograph printed on one side. Your Choice of Colors
-- Outer Envelope in your choice of color. Return Address printed.

COST------------------------------
50-99 $3.25
100 - 199 $2.50
200+ $2.00

Extras:
RSVP with Envelope (and return address) $2.50 each
Upgrade to double thick COTTON cardstock $1.00 each
Calligraphy addressed outer envelopes - $4.25 each
Standard Envelope liners $1.00 each
Hand designed artwork for custom envelope liners: $2.00 each
Extra enclosures $1.50 each