Love No. 40 - "Evangeline"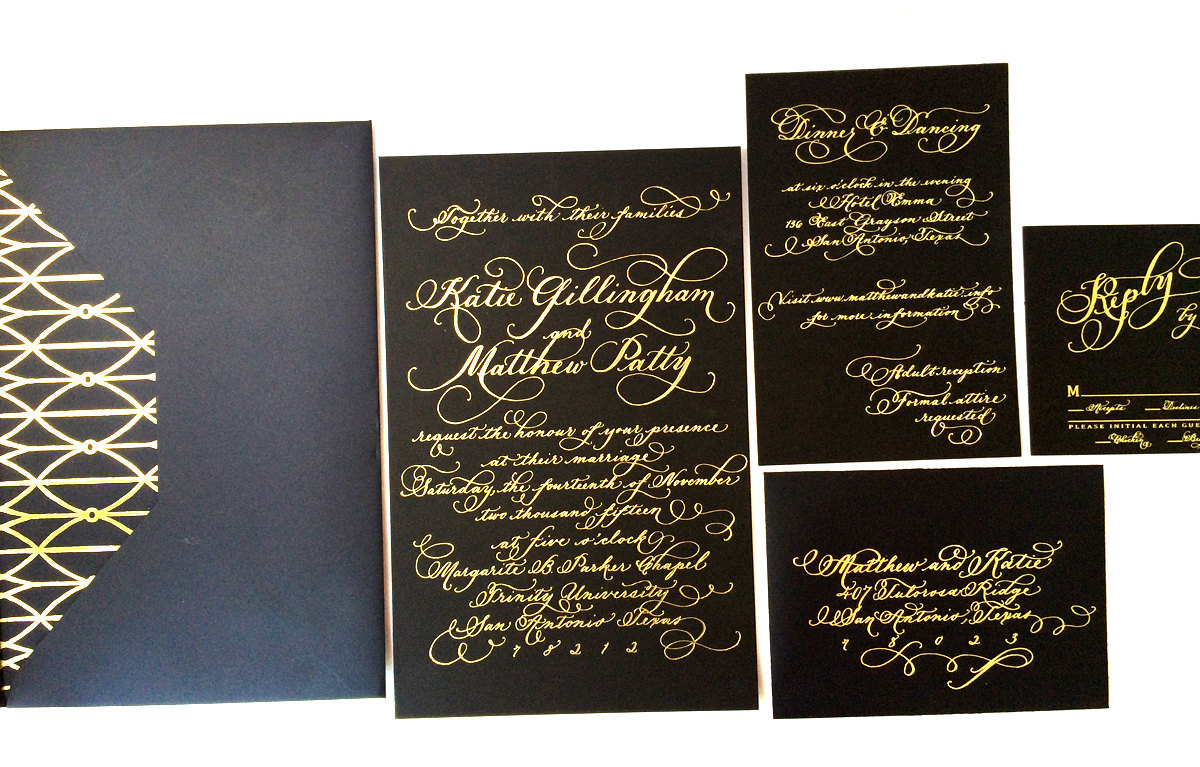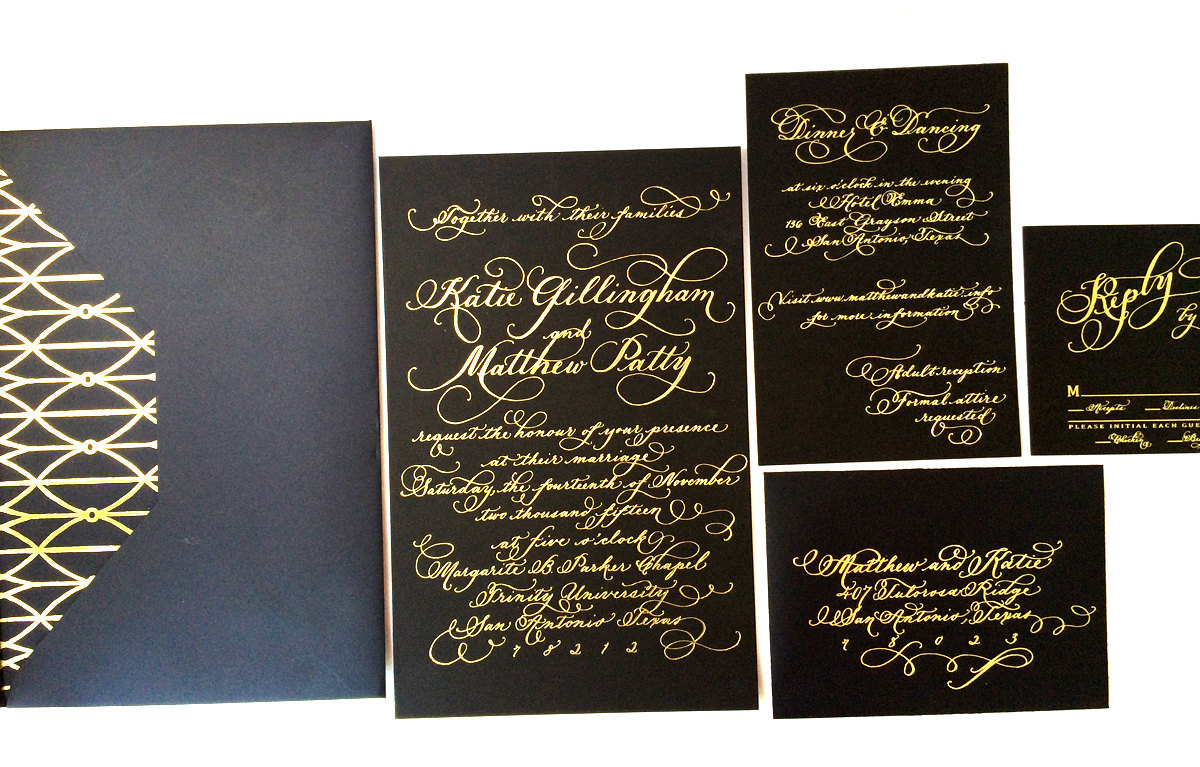 Love No. 40 - "Evangeline"
Letterpress Calligraphy Wedding invitations, custom hand lettered by Professional Calligrapher Robyn Love.

First we start with the wording. It is handwritten in custom calligraphy by Robyn Love. Then it is scanned into the computer and letterpressed with gold foil onto super thick and elegant black museum board. Each is then slipped into a matching envelope set that has a gold foil art deco liner and your calligraphy return address!

WHAT DO YOU GET.....................

What is included in $17.50:
-Custom calligraphy invitation design
-Large A9 invite on 4-ply Rising Museum Board (5.5 x 8.5 inches)
-Reception card, gold foil on 2-ply Rising Museum Board (4 x 6 inches)
-Inner envelope with gold foil art deco liner
-Outer envelope with gold foil return address (6 x 9 inches)
-A1 RSVP and envelope with return address on 2-ply Rising Museum Board (3.5 x 4.875 inches)
-Gold foil printing

additional:
Enclosures $3.50+ each
Outer envelope hand addressing in calligraphy $4.25
Digital outer envelope addressing $1.50 each
Silk ribbon $1.25+ each
rhinestone brooch $2.00 - $5.00
Additional letterpress color $1.50 each piece

PRICING...........................
75 -- $24.00 per piece
100---$20.00 per piece
125 -- $17.50 per piece
150 -- $15.50 per piece
200 -- $13.00 per piece


50% non refundable deposit due before any designing takes place. The final amount due before everything goes to print.

Please contact me here to get started.


SAMPLES............................
To order a sample of this piece please purchase this listing. The calligraphy piece will be shipped in a hand addressed envelope to your shipping address provided. If you would like additional paper swatches please note that in the message to seller upon checkout. You will be so pleased to see that these wedding calligraphy pieces are just as lovely in person! Also, check out my seller feedback to see how much my clients rave about our superior customer service and exceptional custom products!

Calligraphy Ordering Timeline........
Please visit the PROCESS page for the standard timeline for custom projects