Love No. 1 "Netherfield"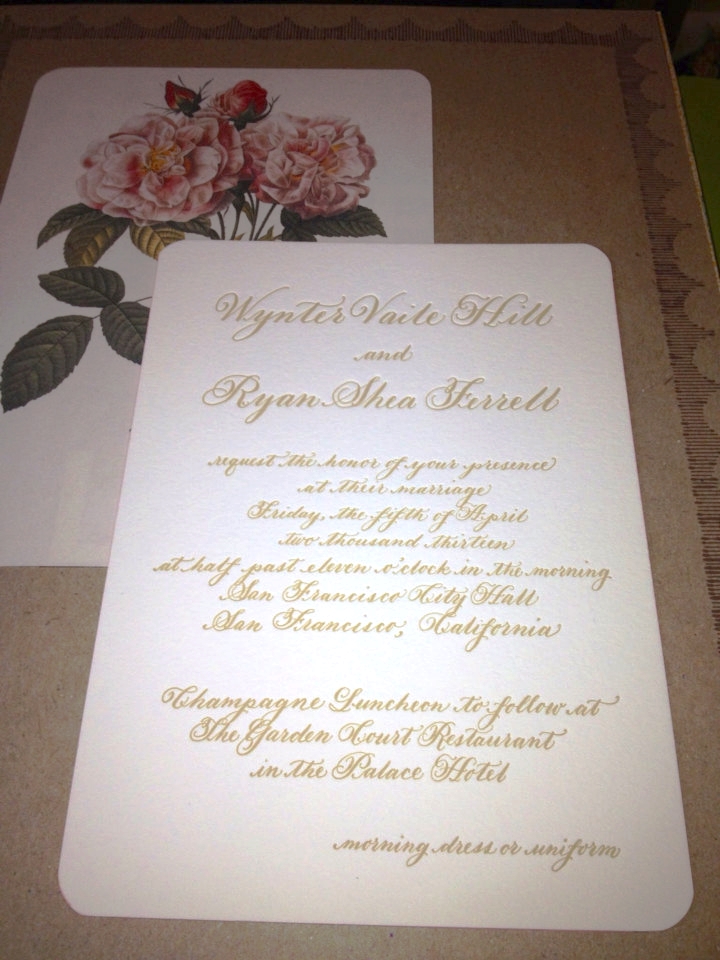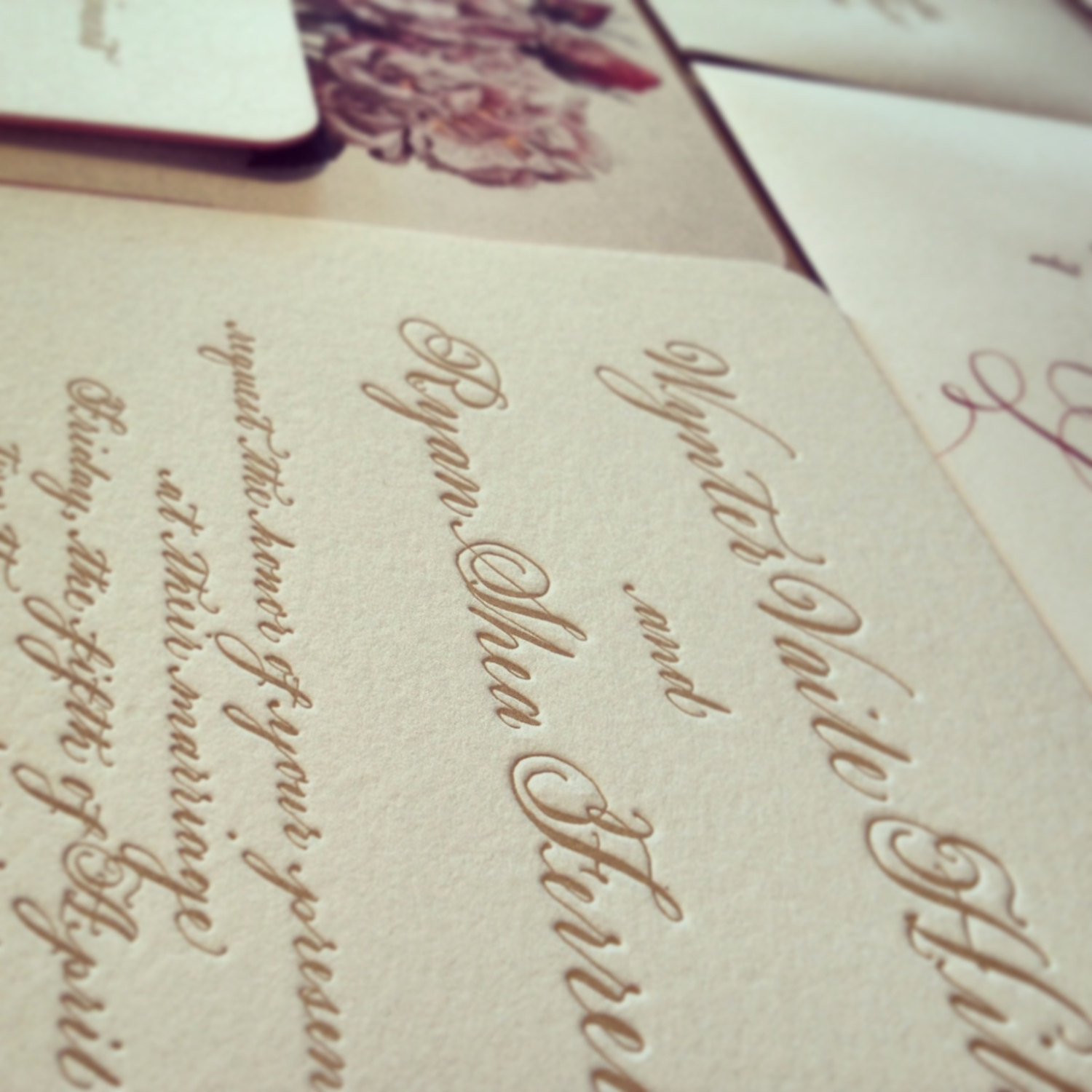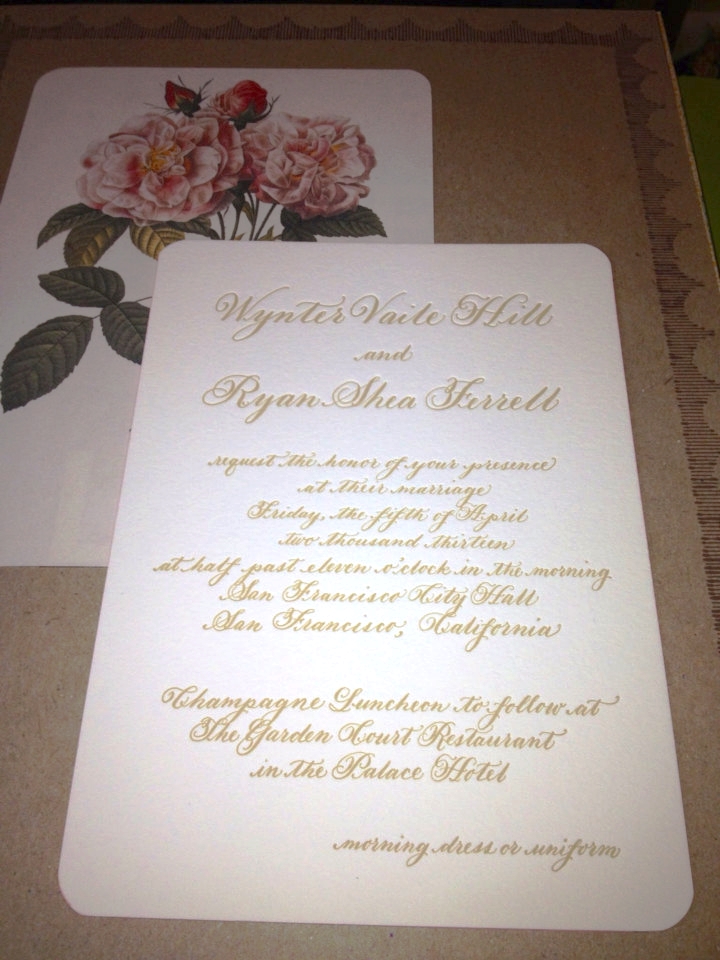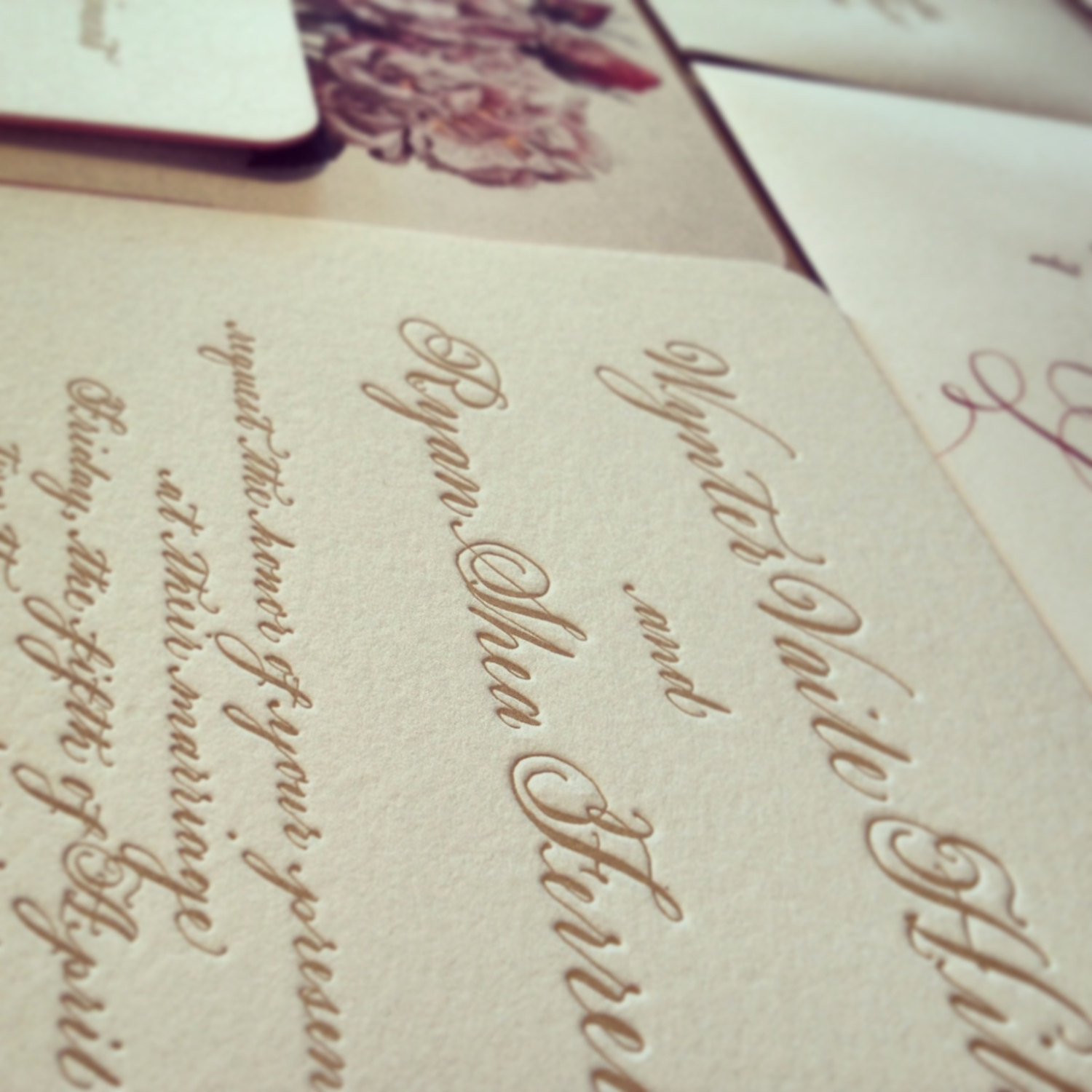 Love No. 1 "Netherfield"
Luxurious Letterpress Wedding Invitation

Letterpress Calligraphy Wedding invitations, custom hand-lettered by Professional Calligrapher Robyn Love. Love No.1 "Netherfield" is one of the most luxurious, elegant, timeless wedding invitations you will ever see! One of a kind, unforgettable letterpress invitations that will set the perfect tone for your fairy-tale wedding!

First we start with the wording. It is handwritten by Robyn Love with all the true romance of vintage pen and ink calligraphy! Then it is scanned into the computer and letterpressed onto cotton 220 lb cardstock with rounded corners and handpainted edges (plus a backside to swoon over... beautiful vintage roses). Each is then slipped into a matching inner/outer envelope set that has a coordinating liner and your calligraphy return address!



WHAT DO YOU GET.....................

What is included in $18.50:
-Custom calligraphy invitation design
-Embassy letterpress invite on cranes lettra 220 lb card stock (5.5 x 7.5 inches) with floral back
-Inner envelope with floral liner
-Outer envelope with return address (6 x 8 inches)
-A6 RSVP and envelope with return address and floral liner on cranes lettra 220 lb card stock (3.5 x 4.875 inches)...
-Corner Rounding
-Edge painting in a coral pink
-Letterpress printing in one color

additional:
enclosures $2.25 each
outer envelope hand addressing in calligraphy $3.00
Digital outer envelope addressing $1.50 each
Additional letterpress color $0.75 each piece

PRICING...........................
50-75 -- $22.25 per piece
75 - 125 -- $20.25 per piece
150 -- $18.50 per piece
200 -- $18.25 per piece
250 -- $17.75 per piece
300 -- $17.25 per piece
350 -- $17.00 per piece

50% non refundable deposit due before any designing takes place. The final amount due before everything goes to print.

SAMPLES............................
To order a sample of this piece please purchase this listing. The calligraphy piece will be shipped in a hand addressed envelope to your shipping address provided. If you would like additional paper swatches please note that in the message to seller upon checkout. You will be so pleased to see that these wedding calligraphy pieces are just as lovely in person! Also, check out my seller feedback to see how much my clients rave about our superior customer service and exceptional custom products!